June 22nd, 2021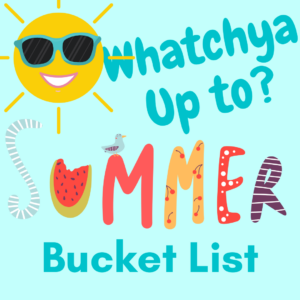 Summer is here. School's out. Moms, Dads, grandparents, guardians, and the kids... everyone is ready for summer fun and family time. Maybe some rest and relaxation? Maybe a slower pace? Trying something new? Discovering a new hobby, interest or activity? Grab a summer bucket list to get your creativity flowing for the kids.
Here at CDOT we want to see what our kids are up to this summer.  Will you take photos of your family summer fun and share to our Facebook page when you see the "Whatchya Up to?" post? You will be entered to win family prizes this summer. Here are some of our favorites from the bucket list. Copies of our bucket list are available at reception, via email for a downloaded version, or simply snap a photo of it at the reception area.
Visit a water park
Pick Berries at a farm
Go to an outdoor concert
Make Slime
Make Ice Cream from scratch
Play Flashlight tag
Have a "Yes" Day!