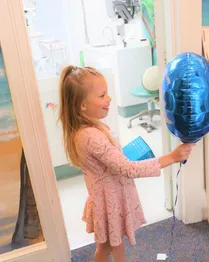 QUALITY ASSURANCE
OUR YEARS SERVING THE COMMUNITY HAVE EARNED OUR PRACTICE A REPUTATION FOR QUALITY AND COMMITMENT TO THE CHILDREN AND FAMILIES WE CARE FOR.
Your child will always receive the highest possible quality, long-lasting dentistry, that is the least invasive and at the lowest cost.

We guarantee our cavity treatments for 5 years as long as your child comes to our office twice a year for checkups. If anything should happen to your child's filling/crown/etc. we will repair or replace it free of charge.

Your child's fillings, crowns, dental sealants, and any other "tooth fixing' is always completed by the doctor. Dental assistants do not complete this treatment in our office.

Almost all of our patients are able to be treated comfortably in our office, without the need to take them to a hospital or surgery center for treatment under general anesthesia.

Should an area of concern be found on your child's X-Ray, such as the start of a cavity that does not need to be treated at that time, our office may follow-up with another X-Ray. If the follow-up X-Ray is not covered by your dental insurance, the follow-up X-Ray is on our office. This can save you approximately $35 to $125.
For most patients nitrous oxide is not covered by dental insurance. Our office does not charge for the use of nitrous oxide (laughing gas) for your child, where some other offices charge $75 to $150 per visit for nitrous oxide.
---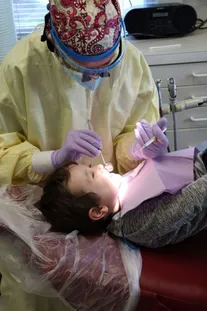 PERSONAL TOUCH
OUR CARE AND ATTENTION SETS US APART FROM OTHER DENTAL PRACTICES.
During office hours you will always have a live person, in our office, happy to answer your call and any questions you may have. You will never be sent to voicemail, hear "press # to speak to a representative", or be sent to an off-site call center.
Your time is always respected, and our office runs on time for over 90% of all appointments.
When speaking with your child, our team will use age-appropriate, fun, and child-friendly language, so they feel comfortable and understand why and what we are doing.

You are welcome to accompany your child during their checkup visit and during their cavity treatments.
---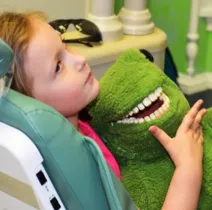 EMERGENCIES
WE ARE HERE FOR YOUR CHILD WHEN YOU NEED US.
SHOULD A DENTAL EMERGENCY ARISE, THERE IS A PEDIATRIC DENTIST AVAILABLE 24/7 TO TAKE YOUR CALL, ANSWER ANY QUESTIONS, AND, IF NEEDED, ARRANGE TO CARE FOR YOUR CHILD.
YOU WILL NOT BE CHARGED FOR EMERGENCY EXAMS IN OUR OFFICE, AS LONG AS YOUR CHILD HAS HAD THEIR LAST CHECKUP IN OUR OFFICE, WITHIN THE LAST 6 MONTHS.