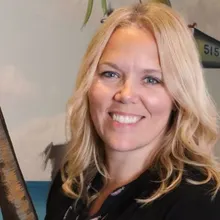 KELLIE
I have worked as the Office Manager for Dr. Eric since 2008. I really enjoy working with children. I am married and we have five children: three girls and two boys. I also have two grandchildren: one boy and one girl. My children keep me busy with all their activities! I enjoy reading, shopping and my favorite season of the year is summer because I love to spend time at the beach.
---
GAIL
I have been working with Dr. Eric since 2001 as part of the Front Office team. I am a native New Yorker but I also lived in Massachusetts where I attended Boston University School of Nursing. After my son and daughter were grown I moved to Nevada and then returned to Pennsylvania to be closer to my family. I am blessed with six grandchildren, four girls, and two boys. I enjoy traveling, baking, and taking road trips in my leisure time.
---
KIANNA
I have been working here at CDOT at the Front Office since 2019. I have a lot of interests, including traveling, being at the beach, and spending time outdoors being active, such as snowboarding, kayaking and hiking. I love to read and learn new things, spending time with friends when I can, and I am in love with my two dogs and my cat!
---
KAITLIN
I began working here at CDOT at the Front Office in 2021. I was born/raised/still live in Harleysville. Prior to working here, I worked as a daycare teacher for 10 years. I love working with children! I have two of my own children - a son and a daughter. I enjoy doing puzzles, being outdoors, spending time with my family... and my favorite food is pizza!
---
DESIREE
I graduated from Hygiene school in 1991. I started with Dr. Eric in 2000 (Yep - over 20 years! Some people say I came with the building!) I married my best friend in 1992. We have 2 grown children, Amber and Dalton. My favorite things to do include hanging out with my husband Karl and being outside, especially when the weather is warm. I also enjoy horseback riding, running, and biking.
---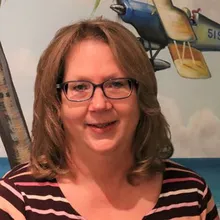 SHELLY
I met Dr. Eric when my children were patients of his and I have been working at CDOT as a Dental Assistant since 2005. I have three adult children and reside in Stevens with my Mom. I have two grandsons and a third due in Fall 2021. It has been very rewarding working in a profession with children! I have been able to see many of our patients grow up. In my spare time, I like to paint, go for walks, ride my bike and go to the movies with family and friends. Most of all, I love spending time with my grandsons.
---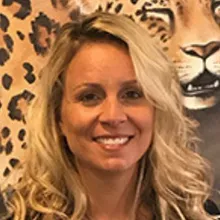 ALICIA
I started working with CDOT in 2017. I have been a Dental Assistant for over 20 years, after receiving certification from Berks Career and Technology Center in 1997. Throughout my years in the dental field I have worked in Endodontic, Periodontics, Orthodontics, Oral Surgery and now Pediatrics. I love working with children and have done so for many years with my in-home daycare center before returning full-time in the dental field. I have been married since 2000, and we have two awesome kids, one boy and one girl. We love to go to the beach, plan parties with friends and family, and we have two adorable pugs that we love dearly. Dance, gymnastics, and sports have been my life since I was 5 years old and I still love to watch them. I also enjoy baking with my daughter and learning new recipes.
---
VERONICA
I became a Dental Hygienist in 2011, and began working with Dr. Eric in 2018. I was born and raised in Delaware County, but have lived in West Chester with my husband since 2015. and I enjoy spending time with my husband, Mike, and my family, gardening and refurbishing & painting old furniture. My favorite food is macaroni & cheese! Working with children is so much fun - I get to act like a kid myself! It always feels great when I help children feel less scared and can help make their dental experience pleasant, fun, and memorable!
---
SARAH
Since 2017 I have been one of the Hygienists here at CDOT. Working with Dr. Eric brings me such joy because I love interacting with and educating children about caring for their teeth. I also visit preschools and daycares in the surrounding area teaching children the importance of dental hygiene and helping them feel excited to take care of their teeth! I am married and have 4 boys, a dog, a cat and 3 fish. I enjoy spending time with my friends and family and every now and then a trip to the outlets, but my favorite store is Costco!
---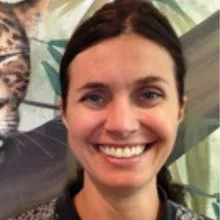 SCARLETT
I have been a Dental Hygienist for nearly 20 years, with most of my career in the Harrisburg, PA area. My husband, daughter, and I reside in Eagleville. We love traveling as a family and always seem to have our next trip planned. In the summer, we love to go to the beach and pool. In the winter, we love to ski and play board games. I enjoy cooking, especially grilling in the summer. My family and I enjoy visiting all the amazing restaurants in downtown Philly. It is a wonderful feeling to help a child to have a positive and fun experience during their dental visits. I feel privileged to provide a small part of that whole process!
---
ROB
I have been a Dental Hygienist since 1993 and have worked at CDOT since 2007. I have two Associates degrees - in Biology and in Dental Hygiene. I also have a Bachelor's degree in Science and Technology from Thomas Edison University. Much of my early hygiene experience was working with developmentally disabled individuals at a facility in Delaware County. Since that time I have been teaching Dental Hygiene and working with Dr. Eric. I have three children, which keeps my wife and I busy! We like to travel a lot and love to show our kids lots of interesting places.
---
JILL
I have been practicing Hygiene since 2009. I am married with 2 daughters. I enjoy reading, gardening, and hiking. I love working with children here at CDOT!
---
KAREN
I am the Community Relations Coordinator and have worked with Dr. Eric since 2014. My children have been patients of Dr. Eric's since 2000! I enjoy being the liaison between the community and our CDOT practice as it suits my outgoing personality. I especially love participating in the local Community Day fairs, meeting new people, engaging with them, and sharing about our wonderful pediatric practice here. I have lived in the Collegeville area for over 25 years, with two daughters who are graduates of Perkiomen Valley High School. I love to volunteer in the community, walking, bike riding, and kayaking the Schuykill River Trail, reading, sewing, gardening - just about anything that doesn't involve cooking!
---