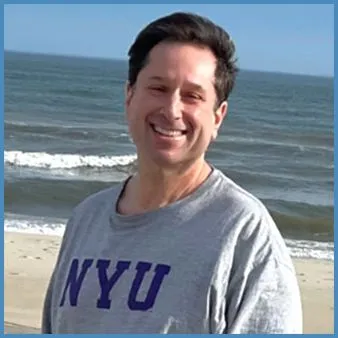 Dr. Eric S. Hans
Dr. Eric Hans graduated from the University of Pennsylvania School Of Dental Medicine, then completed a residency in general dentistry at the Peninsula Hospital Center in New York City. There, Dr. Eric excelled providing comprehensive dental care for both children and adults. He provided dental care not only to the residency's regular patients, but also performed dentistry on members of the residency's faculty and their families.
In his general practice residency he received advanced training in oral surgery, periodontics and prosthodontics. This education enables Dr. Eric to understand and plan for your children's future adult dental needs, while they are patients in our office.
After completing his General Practice Residency, he completed a residency in Pediatric Dentistry at St. Christopher's Hospital for Children, where he learned advanced pediatric and orthodontic treatment techniques. While a resident at St. Christopher's Hospital for Children, Dr. Eric worked in a general dental office, as well as a large pediatric dental office. After graduating from his residency in pediatric dentistry, Dr. Eric worked part-time in four private dental offices.
Dr. Eric has spoken at the Liberty Dental Conference in Philadelphia, and at the annual session of the American Academy of Pediatric Dentistry. He has served on the Board of Directors of the Montgomery-Bucks Dental Society. Dr. Eric has served as an officer of the Associated Pediatric Dental Specialists of Southeastern Pennsylvania, and has served as President of the Pennsylvania Academy of Pediatric Dentistry.
Dr. Eric frequently receives requests from pediatric dentists for advice about numerous topics in pediatric dentistry. Other pediatric dentists often refer their most challenging patients that they are unable to treat to Dr. Eric for treatment. He has treated and continues to treat many pediatric and adult patients with severe medical issues, as well as many pediatric and adult patients with special needs. In addition, many other dentists' bring their own children to be cared for by Dr. Eric.
Having built a reputation in the community for quality pediatric dental care since 1998, Dr. Eric's goal is to provide exceptional dentistry for your child(ren) in the most comfortable environment. Dr. Eric lives close to the office with his 3 children. He enjoys Peloton cycling, walking trails, reading, sports, the beach, and traveling, as well as race, muscle, and classic cars.